LGBTQ Affirmative Therapy:
LGBTQ Affirmative Therapy (Lesbian, Gay, Bisexual, Transgender, Queer or Questioning) is not a neutral approach. It is based on the understanding that LGBTQ people are not just tolerated or accepted, but celebrated for their value in any culture. This perspective is essential for effective therapy since it challenges many years of hostility inflicted by a homophobic and heterosexist culture. Shame and self-hatred are consequences of surviving in such a society and become expressed in a variety of ways. These ways are often the reasons therapy is sought out. The healing process of LGBTQ Affirmative Therapy transforms the self-hatred into self-compassion. It works through pain instead of avoiding it turning suffering into empowerment.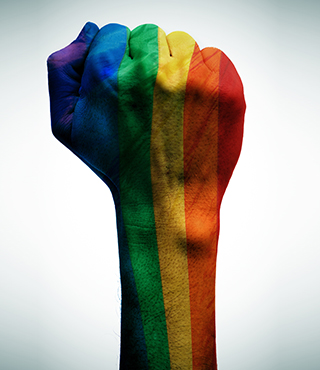 Individual Therapy:
Individual therapy is extremely personal and tailored to the individual. Sessions are typically weekly and last for about 50-minutes. You and I work collaboratively to identify the goals for therapy and how to achieve those goals. With some clients, we discuss how shame has held them back and how to achieve self-acceptance. We discuss the role of healthy emotions and how growing up in oppressive environments can transform emotions into something more toxic and lethal. Therapy can also focus on increasing self-awareness and acceptance, learning skills to regulate emotions and change negative thinking, improve communication skills and quality of relationships, grieving painful loss and solving problems impeding your ability to accomplish important goals. Whatever the goals are, I strive to create a space free of judgment so you can safely explore who you are and what you want your life to be.
Couple's Therapy:
Relationships are diverse. What works for one may not apply to another. What defines a working relationship is co-created by the participants in that relationship. Sometimes those definitions are different or change over time and the process of working through those differences to a resolution becomes the basis for therapy. Couples regularly seek out therapy because they believe "bad communication" is the issue. What seems more true is that they are communicating, they just don't like the messages and they are depending on the other person to change in order to be happy. Couple's therapy centers around clarity of these messages and how they are communicated. In general couples have similar goals; to experience less conflict and pain in the relationship and more love and joy. Goals are defined by the couple and the work is about how to accomplish them within the mutually accepted boundaries.
Support Groups:
Gay Men Over 40 Support Group
A bi-monthly support group for gay men over 40.  Participants in the group discuss topics related to relationships and intimacy and receive support with various life challenges. Every other Thursday from 6:30pm-8:00pm.
Positive Living:  Support Group for HIV+ Gay Men
Recently diagnosed with HIV? Long-term survivor? Join this bi-monthly support group for HIV+ gay men for discussions on living with HIV, treatment, relationships, sex, disclosure, and more while experiencing support and connection in a safe, accepting, environment with others with similar life experiences. Every other Tuesday from 6:30pm-8:00pm.
Benefits of attending a support group:
Feeling less lonely, isolated or judged
Gaining a sense of empowerment and control
Improving your coping skills and sense of adjustment
Talking openly and honestly about your feelings
Reducing distress, depression, anxiety or fatigue
Developing a clearer understanding of what to expect with your situation
Getting practical advice or information
Comparing notes about resources
Group sessions are 90-minutes and are held in Midtown Sacramento.  Contact to set up a free 30-minute intake.

"I have participated in several groups facilitated by Dr. Grant-Coons and would highly recommend him. His approach that is both analytical and emotional, creating a supportive and loving environment in which to explore your concerns, fears, demons, etc. There is no judgment and you have the space and time to work through your issues without fear. At the same time he gently pushes your boundaries, moving you out of your comfort zone and allowing for deeper growth and recovery. He taught me the skills to not only live but to thrive and take chances. I cannot speak highly enough of Dr. Grant-Coons and would encourage anyone considering starting work with him to definitely do it. You will be rewarded tenfold." –Former Group Particpant
Presentations & Trainings:
Cultivating Empowerment: Preventing Suicide in the LGBTQ Community using Affirmative Therapy (2-hours)
With a suicide death every 11.9 minutes and over a million attempts in the United States every year, suicide impacts every community. This is especially true for the Lesbian, Gay, Bisexual, Transgender, Queer and Questioning communities. LGBTQ Affirmative Therapy is an approach to psychotherapy that is based on the understanding that LGBTQ people are not just tolerated or accepted, but celebrated for their value in any culture. Mental health clinicians trained in LGBTQ Affirmative Therapy and Suicide Prevention can improve their effectiveness for helping LGBQ clients increase protective factors and resilience while decreasing risk of suicide attempts and death.
How to Become an LGBTQ+ Affirmative Therapist (2-hours)
LGBTQ+ Affirmative Therapy (Lesbian, Gay, Bisexual, Transgender, Queer or Questioning) is not a neutral approach. It is based on the understanding that LGBTQ people are not just tolerated but celebrated for their value in any culture. This perspective is essential for effective therapy since it challenges many years of hostility inflicted by a heterosexist culture. Participates of this training will learn specific clinical interventions and assessment tools to more effectively treat LGBTQ clients, be able to assess psychological trauma of growing up LGBTQ+ and know how internalized stigma impacts development and will also know the six distinct stages of the coming out process to provide optimal amount of support to the client.
A Collaborative Intervention: Suicide Risk Assessment & Safety Planning (2-hours)
This training provides an in depth view of suicide prevention from a clinical perspective. Participants learn about the nature of suicide, suicide related statistics, mental health and warning signs.  Participants also learn to assess risk, how to collaboratively work with a client/patient on safety, standard of care, and information on available resources for intervention and postvention.  One of the most effective ways of preventing suicide is recognizing the signs and knowing how to help. This training will better prepare participants in recognizing the warning signs of someone at risk for suicide and how to appropriately intervene and link that person to life-saving services.
Suicide Attempt Survivors Support Group Facilitator Training: Fighting Stigma, Promoting Connectedness, Saving Lives (2-day training or 90-minute overview)
A history of suicide attempts is considered the single highest risk factor to going on to die by suicide. It is estimated that there are more than a million suicide attempts in the United States each year. While most people just attempt once, more than a third will try again. Yet there are few places where people with histories of suicide attempts can go for help. The city of Los Angeles is an exception. Didi Hirsch Mental Health Services' Suicide Prevention Center has developed an innovative eight-week support group, Survivors of Suicide Attempts (SOSA). The facilitator's manual which describes the development and implementation of this group was also created and has been recognized as a best practice by the Suicide Prevention Resource Center's Best Practices Registry. The manual for running a Survivors of a Suicide group has now been distributed to hundreds of people across the United States, and in fact the world. In this training, participants will learn the background and development of this innovative support group and will also understand how the 8-week group works to achieve the desired results of increased hopefulness, connectedness, and coping skills, along with a reduction of suicide intent and ideation.
"I wanted to personally tell you what a wonderful trainer Rick Grant-Coons was.  He was extremely well-informed, was able to answer every question thrown at him and he was very respectful to all of us and stated how everyone has something to contribute. It was a refreshing change.  Thank you for your time." – Training Participant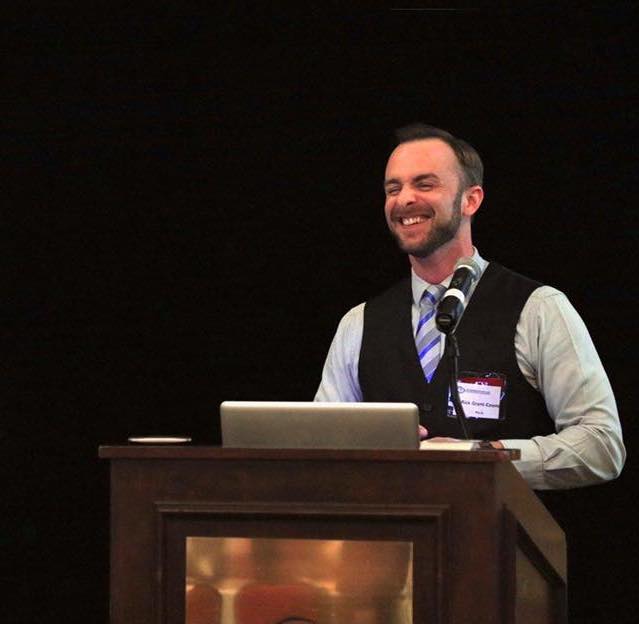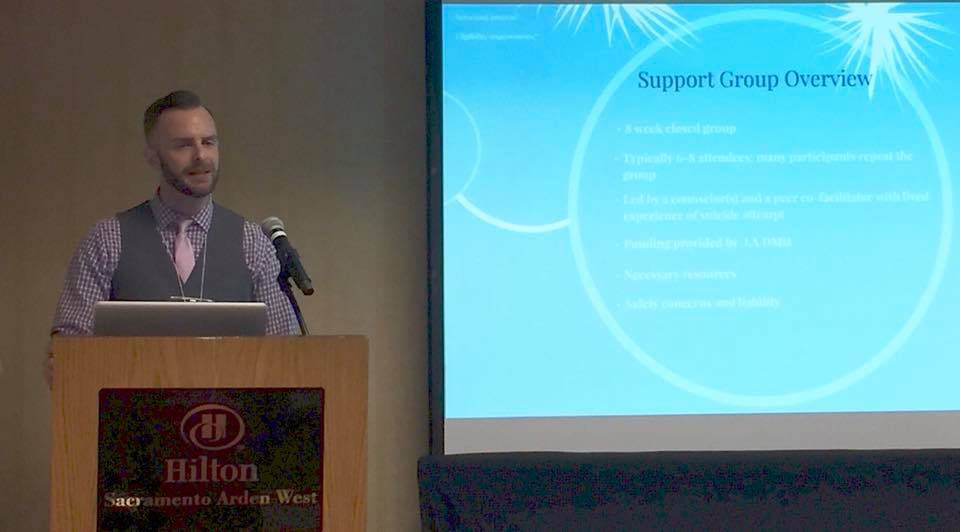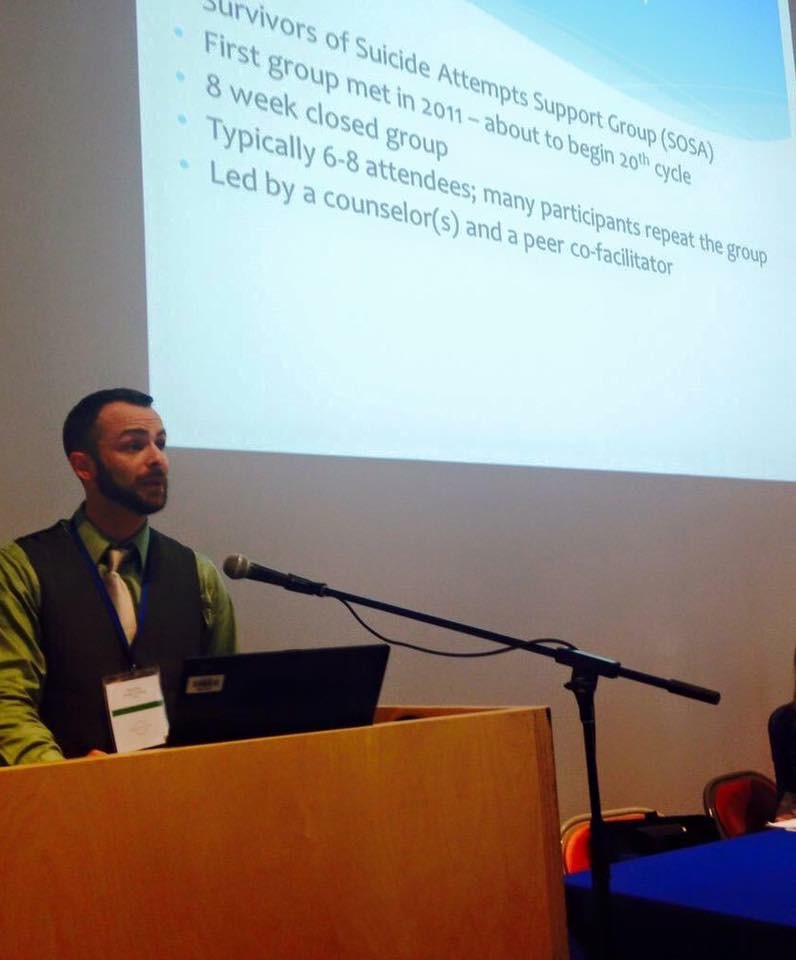 TAKE THE NEXT STEP
Sign up for the initial consultation. Fill out the form below.